Long before Lauren Alaina performed on American Idol wearing the
pink bling boots from Helen's Heart
, these boots were causing a buzz. After Lauren's performance, a lot of eyebrows were raised and the number one question was "Where did she get those boots?". Well, since season 10 of American Idol, these boots have been a major fashion statement. The bling boot comes in a variety of colors to match every outfit. These boots have been worn with everything from a pair of jeans to a wedding dress.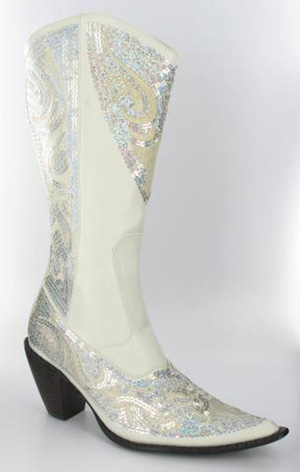 Yes, they do come in white and many brides have walked down the aisle in these beautiful works of art.
These boots have been sought after at a heavy pace by names like Jennifer Lopez and Trisha Yearwood.
Wearing a cowboy boot with a dress is not a new fashion trend. But it was mostly a trend in the midwest. Well look out east coasters because the trend of wearing a skirt with cowgirl boots is headed your way. And now there's a new twist.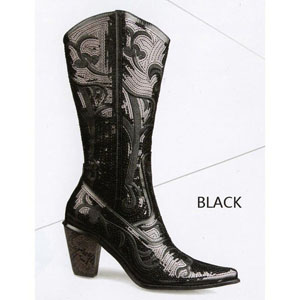 Thanks to the designers at Helen's Heart, there is not just one style of bling boot, but several. With the ever growing popularity of the bling boot, they have designed two new styles. The original style has been updated with more "bling" and some new colors have been added. The most popular color has always been the black, but they have added some great new colors and updated the look of the old colors. This boot is available in black, blue, bronze, fuchsia, gold, grey, pink, red, silver, turquoise and white.
Check out all the colors for the bling boots here.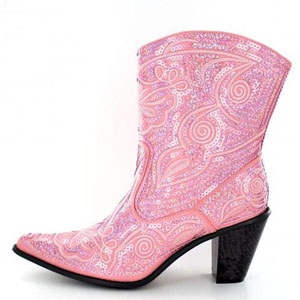 And now there is also a
short cut bling boot
as well. The short bling boot comes in a variety of colors as well. You can be guaranteed that you will not have an outfit or ensemble that will clash with the Helen's Heart Boot collection. This boots is avaiilable in pink, black, blue, bronze, fuchsia, gold, grey, red, silver, white and turquoise. These boots were made for walking.....in style! You don't have to be a country star to wear cowboy boots but you may just be mistaken for one when you wear these boots to your next special occasion such as a night out or prom night. You can see all of the new styles and colors at
My Shoe Connection
who will not only hook you up with some great bling boots, but now offers
Prom Dresses
,
cocktail dresses
and many other special occasion dresses. You can pair up these boots with a cocktail dress all in one place and enjoy free shipping and great customer service.